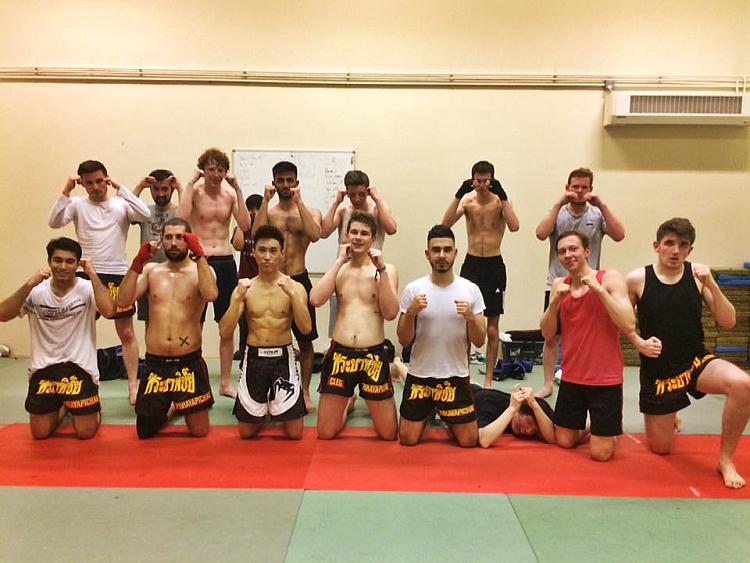 One of the most common questions asked by experienced students who have recently qualified as Instructors is:
"What would you think if I opened a martial arts club of my own?"
My answer is always the same:
"Go for it… But make sure you consider all the possibilities."
Deciding to open a new martial arts club is an enormous step to take and brings with it a lot of responsibility. Always remember you have to learn to walk before you run.
Some of my students, fired by their initial enthusiasm and idealism and of course the desire to pass on their knowledge, go all out. Sometimes leasing or renting a large property with ideas of world domination. Renting or leasing a premise and fitting the whole place out from top to bottom only to find that only a few students show up and when that happens they doubt themselves and then the blame game inevitably starts.
Blaming themselves, their abilities, and even worse, blaming their students!
I've seen friends losing their houses and worse, their relationships, by lack of prior planning.
Whenever I have a new idea, I use three characters. Similar to the legs on a tripod, they are all needed to stay in balance.
The first is the Dreamer (you need a dream to start the process off).
Secondly, The Realist (this is the voice of commonsense).
The Critic (this is the naysayer or taking the negative point of view).
Only using one of these characters during your planning phase will create an imbalance and the tripod will collapse.
So, you start with your dream and you imagine what you will achieve when you are successful. You see yourself as an eloquent speaker running seminars and courses, classes and workshops with lots of online subscribers on your YouTube channel. Life couldn't be better and you don't have a care in the world!
But then you must come down to Earth and bring in the Realist and think about the budget and the day-to-day running of the gym. How many students will you need to pay the rent on a modest venue (community centres, gyms and even church halls can be cheap). Think about buying the minimum amount of kit to start with and some simple publicity such as posters in local shop windows. Be realistic!
My third character is the Critic.
This is the voice in my head that tells me that all of this is madness and it tries to come up with ways to stop me progressing. Like a devil sitting on my shoulder, it picks away at my Dream and tries to destroy it with negativity. Think of all the things that might go wrong with this idea…
This all sounds crazy I know but if your purpose is not clear you will probably decide that it's not worth running a gym anyway.
If you have clear understanding of your identity and your purpose is established, you will simply take on board the criticisms, and being realistic, weigh up the options, carry on and continue with your dream of having your own club. It's a system that works and will prevent you making mistakes many instructors encounter
Year after year.
So, after working with your three Allies (as I prefer to call them) you still decide that it's the right thing to do…
Welcome to the Madness!
Now it's time to ask yourself, what will be the primary focus of the club?
Is it for Fighters or the General Public, or a bit of both?
If it's a bit of both, you need to keep the classes separate. I have both, and it has worked very well for the past 35 years.
I have had people cross over from one to the other and it's great having that flexibility. Students who would never have joined the club if it was just for fighters, however they have now become fighters!
Other considerations to bear in mind are as follows and will be discussed in the next blog post.
Self defence or just a martial art?
Will you be teaching weapons?
What about fitness training?
Always keep asking yourself, "what is my purpose"? Do this repeatedly, because if you don't define your purpose you will lack proper direction and are unlikely to achieve your goals. Goal setting without understanding your purpose can be a recipe for disaster.
A small post like this can't do justice to the entire range of topics belonging to this subject, so I intend writing a second post as a follow up. Keep your eyes open for part two.
I, like many before me, started off in modest rented spaces around the Midlands, lugging my pads around with me. Even enlisting the help of some of my students. I was even doing one-to-ones in a student's house or garage, travelling from student to student during the day. It was hard work, but built my reputation as someone who would deliver.
I was also fortunate in getting a position as a Technical Editor for Combat Magazine at the same time. It was good for my credibility.
Naturally, that meant even more work! It became part of my purpose very quickly as I saw myself as a communicator.
If you can write, I suggest you write a book on your art! If you can't write, why not make that part of your dream too!
Marketing is a powerful tool, but nothing sells better than word of mouth. I've occasionally fell foul of beautifully marketed products, only to be disappointed by the actual product!
Yes, marketing is important and I don't say neglect it,  but face to face interaction is more important in selling your message.
Also, make sure you have the personality that allows you to communicate effectively. You need to have good technique and be able to demonstrate it effectively, but technique without performance is lack lustre.
This is what most instructors are like in my experience. Yes, they know their stuff, but my god the delivery is boring! Sadly, in this day and age you need to be able to engage with your students and understand what makes them tick. All this takes training and well worth improving your communication skills if you don't have them.
My instructors have to be capable performers and good Thai boxers. It's part of their validation process and we reassess them every year.
The next blog post will go into even more detail about structuring your sessions and how you can easily keep them motivated.
Until then,
Sawadee Khrup!